Next Meeting

Saturday, May 21, 2022

10:30 AM

  Upcoming Dates

2022

May 21, 2022

Richard Helmick, CPSA, CPX

"Stenciling"

MEMBERS SHOW 

Dates at Benton Co. Historical Museum

NEW: Deadline for Entries 

Monday, May 2nd

May 31, 2022:

Artwork Delivered

Exhibition June 3- July 16

Awards Ceremony:

Saturday, June 4

Pickup Art

 Monday July 18

September 17, 2022

Joint Meeting with Seattle

"This is ME"

October 22-23, 2022

*Annual 2 Day Workshop

Jan Fagan

"Creating Characters"

November 19, 2022

Review of the International

Show from 2022

December 17,2022

Holiday Social Meeting

if desired.

*Annual workshops require advance registration and payment. All other dates above are events free to chapter members. Guests may attend up to two meetings before joining.

|  © CPSA District Chapter 201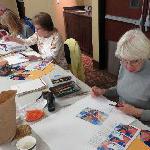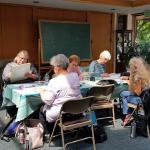 Richard Helmick, CPSA, CPX

"STENCILING"

Zoom Link will be Available 

Social time at 10:00, meeting at 10:30, followed by the program.