Next Meeting

Saturday, November 20, 2021

10:30 AM

  Upcoming Dates

2021

July–August

no meeting

October 23–24

Zoom workshop with 

Amy Lindenburger, CPSA, CPX

November 20

Using Photoshop Elements 

by Dana Ward

December

no meeting

*Annual workshops require advance registration and payment. All other dates above are events free to chapter members. Guests may attend up to two meetings before joining.

|  © CPSA District Chapter 201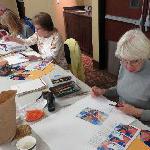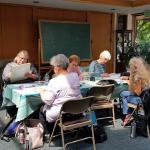 Using Photoshop Elements

by Dana Ward

Social time at 10:00, meeting at 10:30, followed by the program.

Stunning Colored Pencil on Black Paper Workshop

given by Amy Lindenberger, CPSA, CPX

A Two Day Zoom Workshop- October 23 & 24

The workshop fee is only $120, includes a packet of materials that Amy will mail directly to you.  All workshop details and registration form are in the flyer 
HERE
.  
To allow enough time for packet mailing, 

the final deadline to register is October 1st.

Any questions can be emailed to Dee Wagoner at
[email protected]
Checks should be sent to our treasurer, Gary Smith and his address is on the registration form.