Upcoming Dates

2021

May 22​ (new date)

Guest artist critique

by Anji Granger

June 12

Zoom reception for online chapter show

(no meeting this month)

July–August

no meeting

September 18th

Socially distanced 

plein air gathering. 

Location TBD

October 23–24

Zoom workshop with 

Amy Lindenburger, CPSA, CPX

November 20

Using Photoshop Elements 

by Dana Ward

December

no meeting

*Annual workshops require advance registration and payment. All other dates above are events free to chapter members. Guests may attend up to two meetings before joining.

 ​​This month's program:

Guest Artist Critique

by Anji Granger  

Anji is an award winning watercolorist and instructor. Former President of the Watercolor Society of Oregon, member of the Painters Showcase, Lake Area Artists and on the board for the Oregon Society of Artists, her paintings have been awarded multiple People's Choice Awards for their choice of best in show. She's also received many additional awards in juried shows including first, third, fourth, Honorable Mentions, and Awards of Distinction.

Members are invited to submit a JPEG image of a piece they wish to have critiqued to 
[email protected]
 by May 20th.
Online Zoom 

Social time: 10:00 a.m.

Business meeting: 10:30 a.m. with program following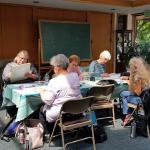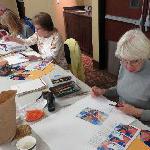 |  © CPSA District Chapter 201